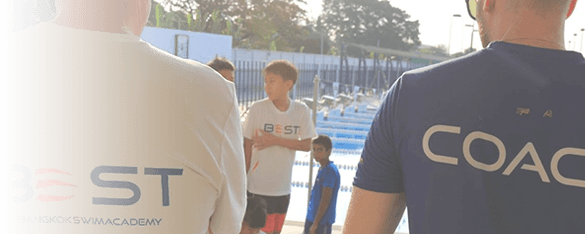 COACH XAVIER IDOUX
HEAD COACH AND DIRECTOR OF SWIMMING 
French National Swimming Coach – INSEP (at the national training center) 09/18 – 09/20
Has coached many top swimmers to national and international level. Below are some of the more notable achievements of his swimmers
– Lara Grangeon : Bronze medal 25Km and 4th place in 10Km with qualification for Tokyo Olympics Games at the 2019 world championship.
4th place in 200 fly in short course world championships in 2018.
– Jules Wallart : gold medal in COMEN cup 2019 3rd European junior championships in 10km
-Clément Kukla : silver medal in COMEN cup 2019
-Sacha Velly : French record holder 15 and 16Yo in 1500 free 15'19″ and European junior champion in 7,5Km
During his time with National team he worked with Philippe Lucas (the worlds best open water trainer in 2017 awarded by FINA) 09/18 – now
-Sharon Van Rouwendaal (Olympic champion) Netherlands
-Marc Antoine Olivier (Olympic medalist) French 
Lara Grangeon (world medalist) French 
-David Aubry (world medalist in pool) French 
-Océane Cassignol (world champion) French 
-Samantha Arevalo (world medalist) Ecuador  
-Anya Egorova (European medalist in pool) Russian 
-Anastasiia Kirpichnikova 55'13 5Km in pool best time ever in world
He has also recorded fantastic results in younger age group swimmers his youngest swimmer being, Sacha Velley (2005) swam 15'19 for 1500 freestyle 50m pool (French record for 15Yo and 16Yo ) – 09/02 – 09/18
He has also been involved in swim coaching roles both as 'Head' Coach and in other roles during – 09/02 – 09/18
His biggest achievement is with Fantine Lesaffre, A French IM swimmer. Along with many other swimmers on the French national team.
COACH BANKK JITPAIROJ
Present – ASSISTANT HEAD COACH AND SUPERVISING HEAD COACH OF BEST SCHOOL SWIM PROGRAMS

Current secretary of TSA (Thailand Swimming Association) committee.
Age Group National coach since 2018.
8 Years of experience as a swimming instructor in an international school program.
Former 50 meters Breaststroke National record holder in 2007-2009.
Certificate of Level 4 ASCA Qualified.
Certified Lifeguard.
Currently Coach Bank is the assistant Head Coach of Bangkok Elite Swim Team and Lead coach of Elite National age group with 4 years of experience. She represented Thailand as a National coach in SEA Age Group 2018, Asian Age Group 2019, and SEA Game 2019. 
Her successful swimming background as a former National record holder specialising in Breaststroke aims to help swimmers achieve their goals and maximize their performance levels. Within the BEST environment, we strongly believe that we could succeed together.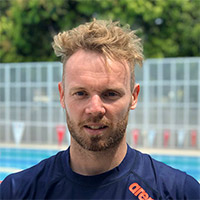 COACH DANIEL JOBES
HEAD COACH AT KINGS COLLEGE BANGKOK – SEP 22- PRESENT

5 Years as Lead Age Group Coach at BEST.
3 years in Learn To Swim Development and Junior Squads at BEST.
ASCTA Bronze License Holder.
Certified Lifeguard.
Coach Dan has been ever-present in BEST's coaching team since its opening in 2013-2014.
He has been a vital part of creating BEST's standing as one of the premier clubs in
Thailand.
Currently, he is the 'Head Coach of the King's College Bangkok Swim Team. He has already increased competition attendance, and performance and has overseen the team to grow to over 130 swimmers.
He was the 'Head Coach' at Brighton College Bangkok where he had led the team to its first home swim meet, where they finished 3rd. With a 96% PB rate during the lead-up and the Festival itself. Looking forward, his goal is to establish the 'Bobcats' as a top tier school swim team. That he did, moving the team into the next tier of international school sport. While increasing competitive levels swimmers at the school
As BEST grew Coach Dan's success and management at the learn-to-swim level opened up opportunities to coach the Junior and Age Group squads. His philosophy of LTAD has qualified over 200 swimmers for Thai Open (Nationals). Holding 5 meet records at St Martins Cup, Numerous records at qualifying meets around the country, 3 Relay Records, Placing finalists and scoring many high point trophies at many events around Thailand and Internationally.
He has also represented 'Bangkok' at the National Youth Games in 2019. During this he led our team of 5 swimmers to qualify for the finals later in the year.
He has also studied the CSCS (Certified Strength And Conditioning Specialist) and has a strong understanding of the biomechanical demands of swimming and translating them from land to pool.
COACH PLOY
 LEARN TO SWIM 
RACEPERFORMANCE SQUAD &  MASTER SQUAD COACH
Coach Ploy has 5 years of experience as a  Learn to swim coach and Squad coach at Kasetsart University Laboratory School.
Coach Ploy also has 8 years of experience as a baby and toddlers swimming instructor in the Aquababies centre.
Coach Ploy currently holds a Certificate in Aquatic Teaching – Baby And Pre-School (STA)
Certificate of Safety Award for Teachers (STA)
Certificate of Swimming instruction, certified by the Swimming Association of Thailand.
Coach Ploy has also swam at the Thailand University Games. She also made the finals at the Thailand National Age Group Championships
Ploy has been swimming competitively since she was 4 years old
She felt that she could pass on her knowledge and experience to further the development of her swimmers.
Coach Ploy absolutely loves teaching and really enjoys watching my swimmers build their confidence and see their abilities and talents grow.
Coach Ploy is a master at using her experience to help aid the development of her swimmers to the next level.
COACH BOW
BEST COACH PRE SUAD AND LEARN TO SWIM

She has  4 years experience as a swimming instructor.
She was heavily involved in the set up of the Learn To Swim Program at her previous swim school. Coach Bow taught level 1 to advanced Learn To Swim for 1 1/2 years
Instructor of Swimming at Silver  Star Swimming pool for 2 years
She holds the Certificate of Swimming instruction, certified by the Swimming Association of Thailand.
She has competed herself at the Thailand University Games
Certificate of Ascta swim Australia teacher of babies and toddlers.
She also holds Certificates for her swimming performance. See below 
2010 – 2015 Participate in national sports and national youth sports. Activity 
In 2019  2 silver medals in freestyle relays and mixed relays 4*100 M. at National University Games.
At high school she worked as an assistant coach, this is year she fell in love with swim teaching. Watching the the development of the swimmers under her control and guidance was special. 
She felt that she could pass on her knowledge and experience to further the development of her swimmers. 
She truly believes in the fundamentals of swimming and the development should be fun process, instilling love for the sport.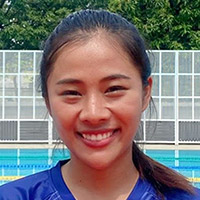 COACH MIRIN INKHAM
Present HEAD COACH AT ASTRA SCHOOL.
BEST LEARN TO SWIM INSTRUCTOR
4 years as baby and toddlers swimming instructor in the baby pool.
Certificate of Ascta swim Australia teacher of babies and toddlers.
Graduate of Srinakharinwirot University of Physical education.
Coach Mirin is working at BEST Bangkok Elite Swim Team
Certificate of ASCTA Swim Australia Teacher of babies and toddlers and Certificate of Basic First Aid Course from The Thai Red Cross Society.
She loves and enjoys teaching children to learn how to swim and how to help themselves to be safe when in the water. Her aim is for children to feel confident and happy to be in the water.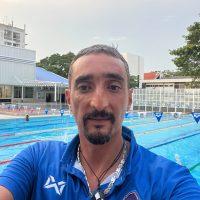 COACH YOUSSEF
 JUNIOR PERFORMSNCE SQUAD COACH
Coach Youssef started his swimming career in 1996, in France. He was coaching swimming in a school and his main duties were Teaching swimming and lifeguarding.
During this time he was coaching developmental swimmers from 6-10 years old , He then started to work with competition-level swimmers that were 10-13 years old. These ranged from developmental swimmers to French Championship level swimmers.
13 Qualified for the French Championships bring home a bronze medal in the 50 Fly. 
Coach Youssef also has worked with 14-15 years old where he achieved 18 French Championship Qualifiers. Of the above he had 7 finalists swimming the 100 Breastroke, 50/100 Freestyle, and 50/100 Butterfly respectively.
His swimmers achieved a Silver in the 50m Butterfly and Gold in the 100 Butterfly with the meet record for a 15 year old.   
He also has worked with swimmers 16-17 years old, Where 9 qualifed for the French Championhips. 1 made the final in the 200 Backstroke. 
Couch Youssef's diverse teaching experience, working with swimmers aged 6-16 years old will prove to be invaluable to BEST 
He is excited to get started and share his knowledge with our team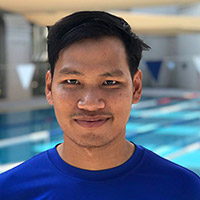 COACH TOP
JUNIOR SQUAD  AND LEARN TO SWIM COACH
Australia Swim Coaches & Teachers Certified.
Lead Coach for Bronze and Silver Squad.
Head Coach of Australian International School of Bangkok (AISB) 2020.
BEST Learn to Swim Teacher.
Thailand University Games Swimmer.
Thailand National Age Group Finalist.
Education:
Master's Degree in Master of Business Administration (Management Program) – Ramkhamhaeng University.
Bachelor's Degree in Sports Science (Sports Management)-Kasem Bundit University.
Top has been swimming competitively since he was 9 years old. He has been teaching swim lessons for over 3 years. He absolutely loves teaching and really enjoys watching his swimmers grow in confidence and see their abilities and talents grow as well.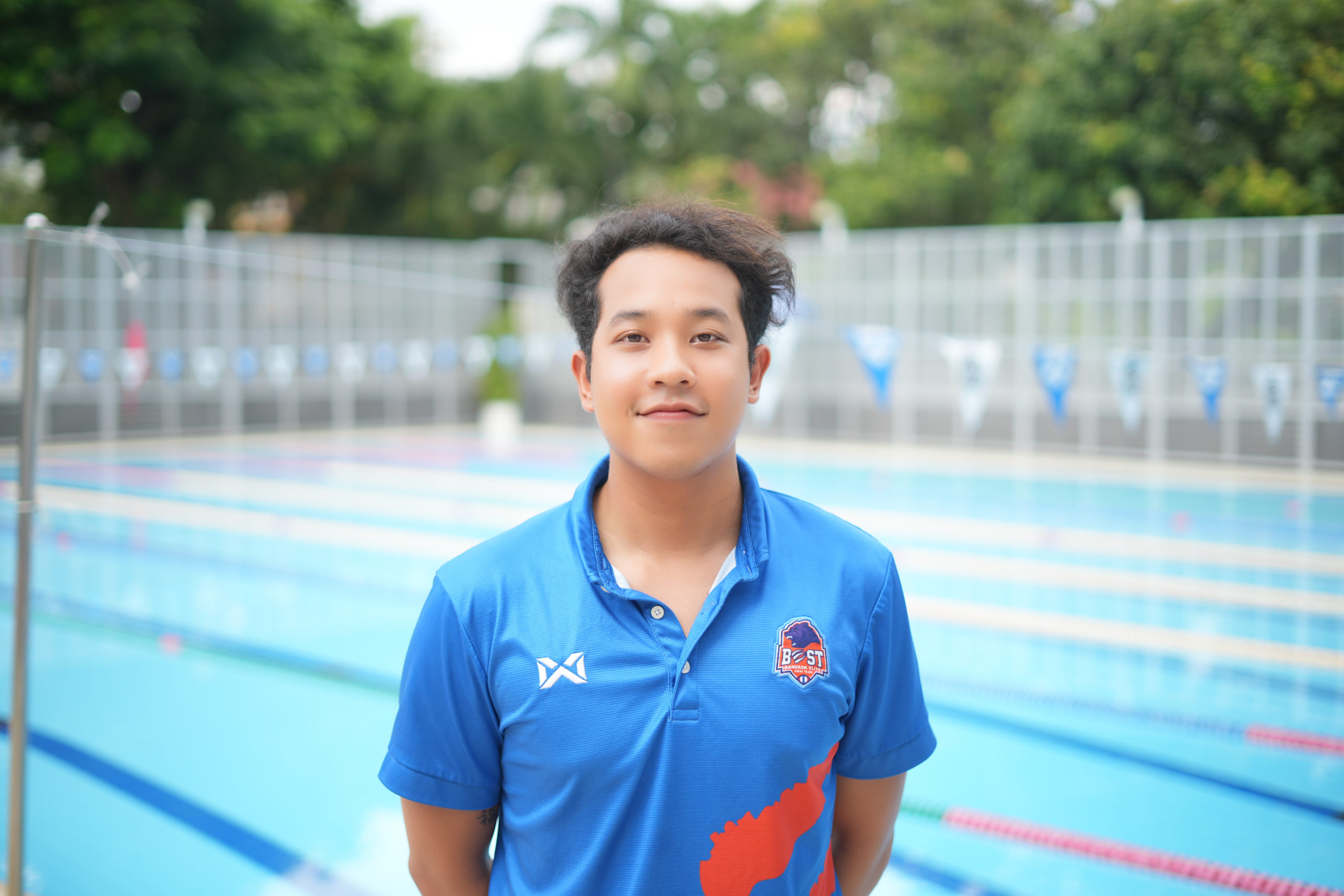 COACH NAXX APIWAT
HEAD COACH AT VERSO INTERNATIONAL SCHOOL
LEARN TO SWIM COACH AT BEST
Coach Naxx was a swimmer for 14 years and has experience in teaching beginners how to swim from 4 years and above.
Coach Naxx achieved his teaching certificate from the Australia Swimming Coach & Teacher Association and the certificate of lifeguard with CPR/AED for Professional Rescuers and First Aid, Bloodborne Pathogens Training from American Red Cross Training Services
Coach Naxx has been a swimming coach since 2018-present. During that time he has coached at many of BEST's partnered international schools and worked at the club with various different squads nd private groups.
He also took some time out to lifeguard in the USA for 4 months.
Swimming Experience
-2022, Thailand Swimming Championship, 1 Bronze medal from 200m Breaststroke
-2020, Thailand Swimming Championship, 1 Bronze medal from 200m Breaststroke
-2019, Thailand Swimming Championship, 1 Gold medal from 200m Breaststroke, 1 Silver medal from 100m Breaststroke
-2018, Thailand Short Course Swimming Championship, 3 Gold medal from 50m,100m,200m from Breaststroke
-In 2015-2017 consecutivel, I was selected to represent Thailand in order to complete in Vietnam, Brunei, Uzbekistan, and Singapore