Bangkok Swim Academy
The BEST Aquatic Centre is conveniently situated off Sukhumvit 71, Pridipanomyong 42 (Yak 5). The facility houses a purpose built 8-lane 25m deck-level competition pool with track start blocks, a salt water heated learning pool for our Aqua Bears and Mother and Baby programs, a rubber-matted fountain play area for children, baby changing facilities, heated showers and baby changing benches, functional training weight room, with on-site coffee shop.
For details contact us at info@bangkokswimacademy.com or call on 023819649 / 0982519649.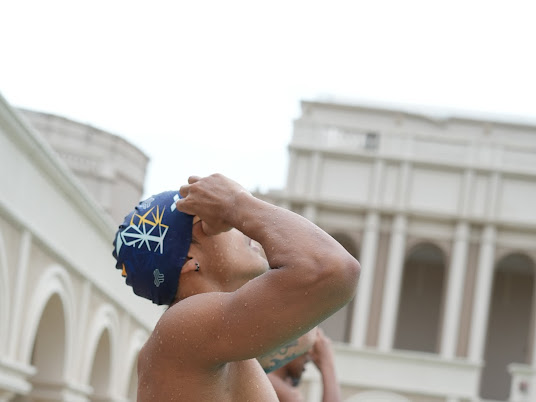 Berkeley International School
The Berkeley International School houses Thailand's only 12-lane 50m pool with which our Junior to Senior competitive squads train in several times a week for valuable long course training exposure. The pool is deck-level with a large pool side area from which to run land training sessions. Saturday mornings host BESTs top four training squads at once as we combine groups and run camp-like sessions throughout the year. The pool has recently installed track start blocks at one end offering fantastic exposure for race practice, and has electronic timing system capabilities. On the other side of the campus is a 4 lane 25m pool and baby teaching pool. These facilities are used for the Learn to Swim programs at BEST.
The school is situated conveniently on the Bangna Trad Road making it very accessible for all students at international schools within the inner-city area.
Swim Camps:
Training camps at all of the above venues can be provided throughout the year, subject to availability. Please contact our Admin team, at the email below stating preferred dates, pool usage and times to receive a quote.